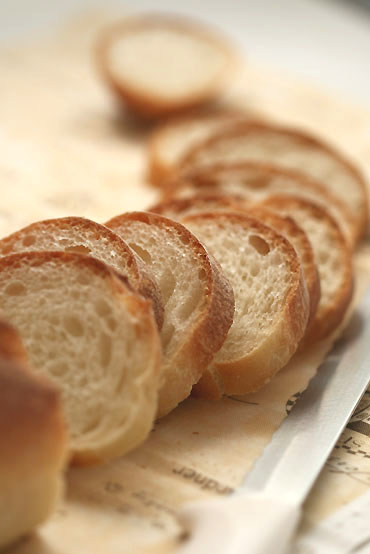 Bread making, especially baguette, is my recent boom.
I'd been admiring people who bake the bread so well, because I 've fallen down making them in almost every time!
Though I'm still not confident of it, it seems my bread gets looking better and better every time.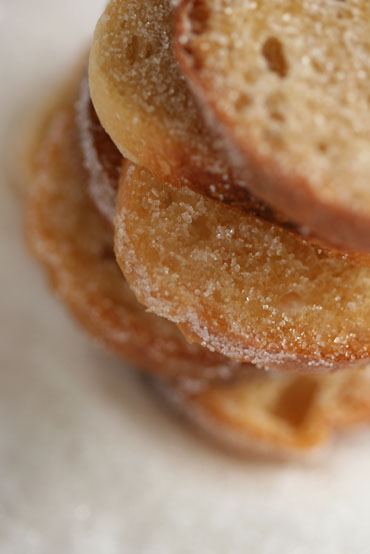 These are rusks.
After slicing the baguette thinly, dry them half a day, and dip in the butter&maple syrup mixture, then bake in the oven(120c) for 10 min or so. While they are still warm, coat one side of each rusk with sugar. These rusks are so good. I sometimes bake the baguette only to make them.