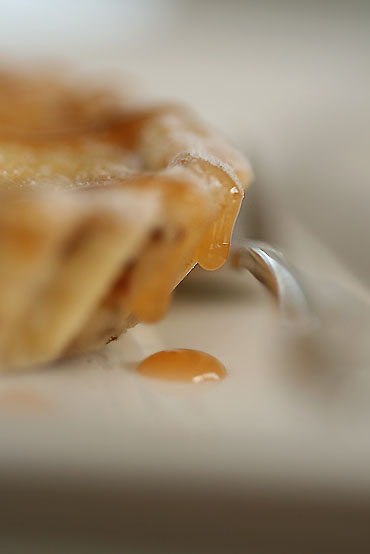 Tart is my most favorite dessert.
I can't live without it.
The filling could vary, it could be fruit, nuts, custards, or even chocolate!
That's why the tart is one of rare desserts which you can enjoy all year around. My obsession is a cheese tart though. I topped the tart with caramel sauce.
If you think the cream cheese is too heavy in your stomach,
why don't you substitute ricotta cheese for cream cheese?
I think you'll enjoy the lighter flavor of ricotta as much as I do.
It seems many people in North America doesn't separate tart and pie strictly when they mention them, because the term "tart" encompasses flans, quiches, and pies.