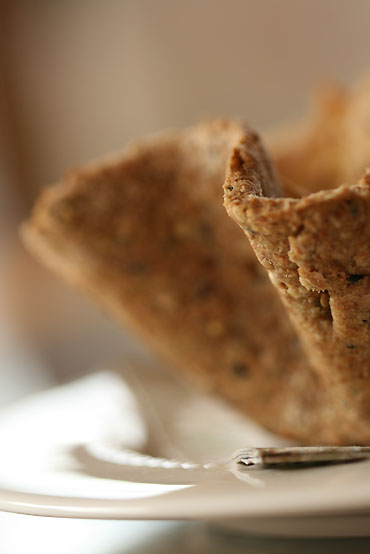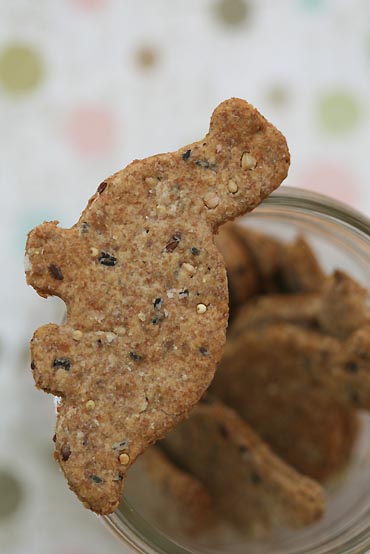 Today I decided to make some healthy snacks to munch. Healthy snacks?Yes, rye crackers!
My rye crackers taste really simple and plain because I don't add much seasoning, but you can taste rye and variety of seeds directly. I think we need this kind of food once in a while to rest our stomach, which is often abused(?) by the spices and food additives.
You can enjoy small pieces as soup toppings or canape. Or you can form the dough into a basket shape. It'll be nice to put the salad in it. Your guests will be impressed with such a charming dish!
[ingredients]
1 cup rye flour
1 cup wheat flour
1/16 cup millet
1/16 cup black sesami seed
1/16 cup white sesami seed
1/16 cup brown flax seed
1/16 cup buckwheat
1/8 cup oats
1/3 cup okara
1/8 tsp baking soda
1/4 cup vegetable oil
1/2 cup water
salt
[directions]
Mix all together in a bowl, then roll out the dough thinly on floured surface. Cut into desired shapes. Bake on cookie sheets at 180c for about 10-30 minutes, depends on the size&shape.
*You can substitute butter for vegetable oil and add parmesan cheese & herbs.
*1 cup= 250ml