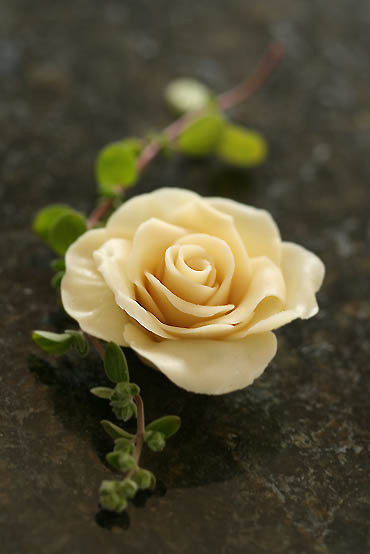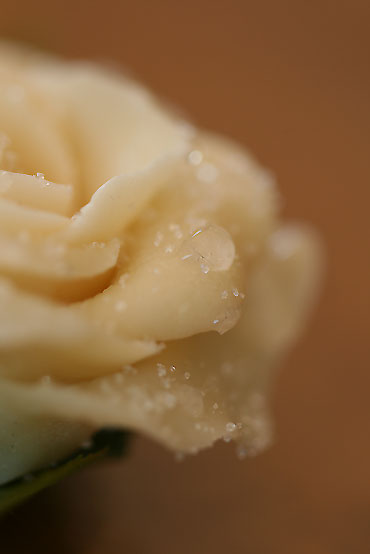 Evertime I saw a beautiful rose, which is made of chocolate, on TV or books, I wondered how they had been made in techniquewise. They look real and fragile. Actually I made chocolate roses myself before, but that time they didn't turn out well. The petals should look thin, but they were thick and coarse. They didn't appeal flowers' beauty at all. I imagine everyone has similar situation, unless you go to chocolate school.
.....School? Really?
The answer is "No". Well, here is good news.
This site,
Baking Obsession
, kindly shows us everything how to make beautiful chocolate plastic roses with the thorough instruction and some pictures. Just
follow the directions
carefully, soon you'll be surprised a beautiful and elegant rose in your hands! Of course we can't make good ones immediately, but the more we make the better looking they'll be! A big appreciation to Vera, author of this site. I'll keep this recipe forever!