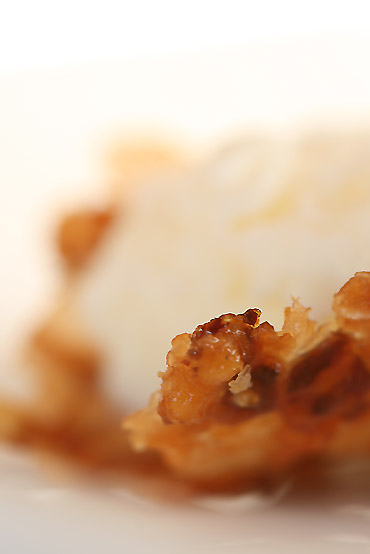 The weather forecast says we'll be having a real hot summer this year, but so far so good. Very mild summer to me. But, it's a little bit different story to my husband and two boys, they say the heat makes them worn out and exhausted! Yes, they truly look tired. Ok, how about some cold goodies to refresh yourselves, then ?
I had a stock of hazelnut praline powder in my freezer, I decided to make the hazelnut tuiles to serve with the icecream.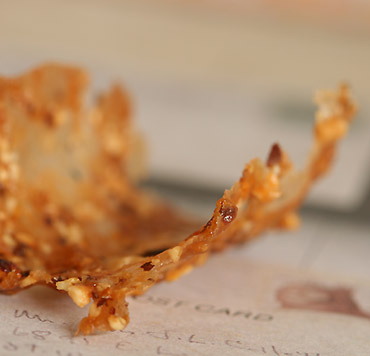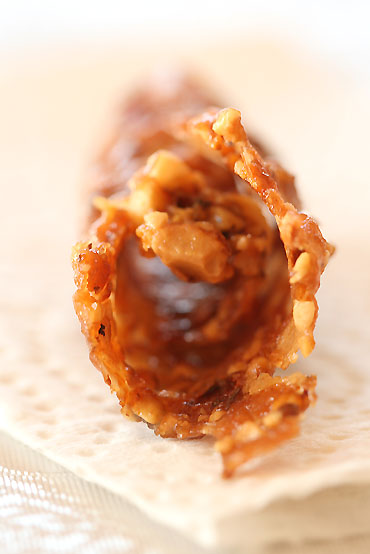 Although the tuiles are easy to make, I believe this is only my second try, because they are too sweet for me. I love the crispness of tuiles, and their lacy appearance is absolutely elegant on the plates! I'd like to reduce sugar if I can, but I simply don't know how much. You know, baking is science. Does it turn out well if I reduce 20% of sugar? Or even 30%? I should try that next time.