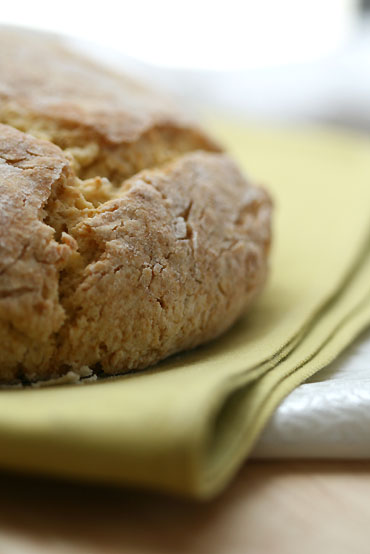 I think a soda bread is the answer to make in the busy morning, like today, when running out of bread in the pantry or no mood for pancakes nor cereal, especially if you prepared a delicious jam one day before....
....like a raspberry jam!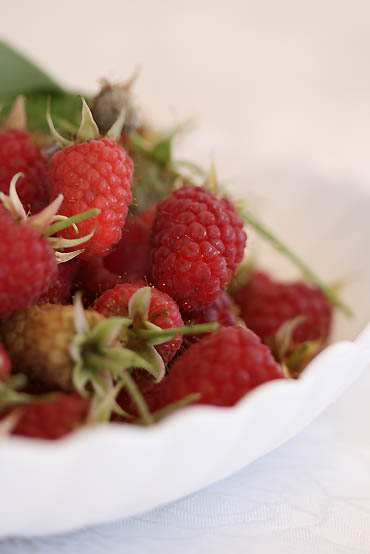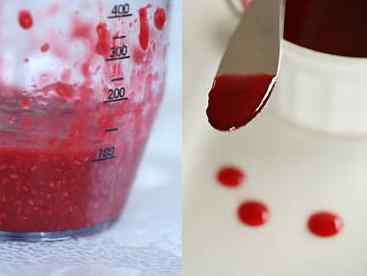 We had a lot of raspberry harvest in our backyard this year. In the beginning, we had only several young plants (a few years ago), but the seeds spread around incredibly each year, and now we can enjoy the sweet'n juicy aromatic red rubies all the way in summer!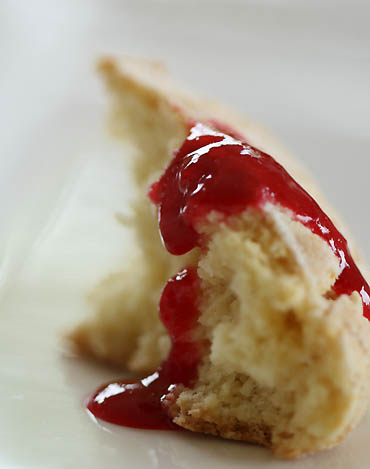 Soda bread and jam?
Let's forget about the calories today, shall we?