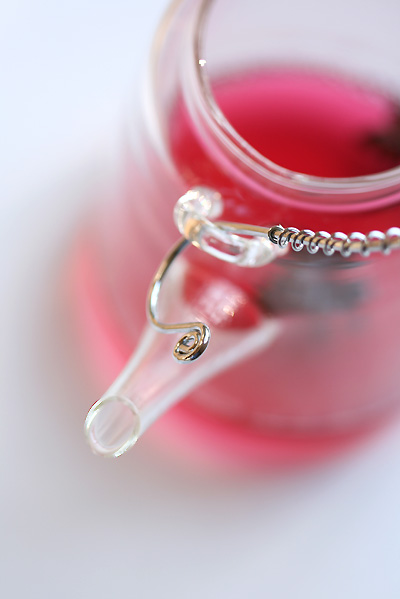 [ingredients]
red grapes 1kg
water 400ml
sugar.....it depends, calculate from - grape juice200ml : sugar70g
[preparation]
1. Put the grapes and water in a large pan and boil it on a medium heat.
Let it boil until bubbling.
2. Reduce the heat but keep boiling another 1,2 minutes. Turn off the heat and leave it for a while. On all this process, don't stir the grapes but you can shake the pan if nessesary.
3. Strain the grapes through the cheese cloth. Don't squeeze or the juice would become cloudy.
4. Heat juice to boiling point and skim. Add sugar. Heat it to the boiling point again. Boil 1 minute.
5. Pour into hot sterilized jars.
* This grape juice is very thick and sweet as the way it is. You can add your favorite liquid - water, soda, sparkling wine, etc. I added some club soda all this summer for myself, but toward this coming season, drink as a hot grape tea (boil it with anise and cinnamon stick - above pic) also would be nice.
Very delicious, safe to drink, easy to make!
So, what are you waiting for? Move on! :)
Japanese Version 日本語訳