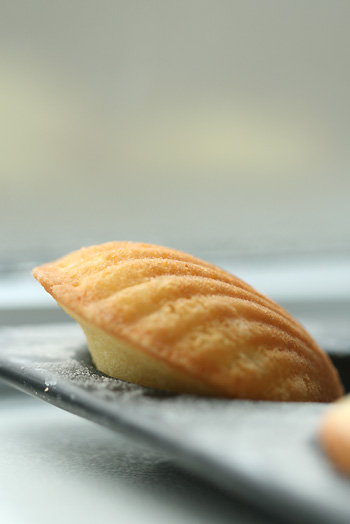 Are you a morning person or a night person?
I am definitely the latter, I mean, that habit has never changed since I was a high school student. I still enjoy the magic of night.
Last night, yes, very late hour of evening, as usual, I wanted baking something good for next day and I chose the lemon madeleine.
I usally like simple and plain flavour taste of anything - cakes, cookies, dessert and even bread! - but I added the lemon zest for the change to my old recipe anyway.
The lemon scent was so nice and fresh at every bites and that helped reducing my guilt for eating high calorific dessert.
You see, just I told you, this is the magic!
Sorry, no time no recipe today!
You'll find it here later on.
( I added the ingredients to this post on March 18, 2009)
[ingredients]
cake flour 60g
sugar 50g
starch syrup 10g
almond powder 15g
baking powder 2g
egg 1
butter 65g
lemon zest
Japanese Version 日本語訳