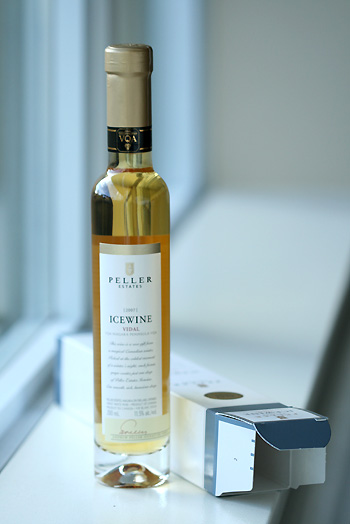 The icewine
is a nicely flavored sweet wine made from frozen grapes. Perfect for a digestif because of high sugar content. Its taste is a little similar to the plum liquor (I think), though a different alcoholicity.
If you think the icewine is a bit too sweet, there are always
good cocktail recipes
handy.
But I think I'm going to make the jelly tomorrow.
Japanese Version 日本語訳